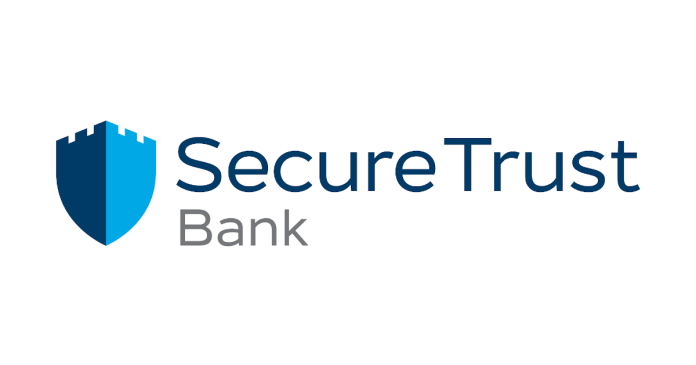 News has just emerged that Secure Trust Bank Commercial Finance has funded an additional £1bn worth of customer invoices in the last year and in doing so, bringing its total amount lent in excess of £4bn.
The Commercial Lending team is the commercially focused arm of the FTSE-listed Secure Trust Bank and provides a full suite of asset-based lending facilities to businesses across the UK, ranging in size from £1m to £50m.
Secure Trust provides funding for a range of scenarios, including management buy-ins, restructurings and turnarounds.
Since launching in 2014, Secure Trust has achieved an average of 85 per cent year-on-year growth while its headcount has increased from six to 30. Last year, it expanded its presence across the UK with new offices in Yorkshire, London and the Midlands.
In its latest interim results, Secure Trust Bank revealed its commercial lending arm had provided £220.7m worth of funding to UK businesses up to 30 June 2019 – an increase of £33.2m in comparison to the same period last year.
John Bevan, managing director at Secure Trust Bank Commercial Finance, said: "The Commercial Finance business has completely transformed since our inception.
"Our expansion into Yorkshire and the Midlands has been a driving factor behind our growth. Having a base in each of the UK regions has enabled us to offer a better service to the businesses we work with which, coupled with our flexible approach to lending, has led to huge increases in facilities we fund.
"We're confident this growth will continue into the future as we expect to see a record year in Commercial Finance."
In expanding Secure Trust Bank's commercial lending ventures, it seems to have done so on the back of ceasing its mortgage lending business, which it pulled the plug on in February of this year.
Whilst focusing on core business has seen the bank lend in excess of £4bn to UK businesses it does come on the back of concerns that some UK homeowners will become Secure Trust Bank Mortgage Prisoners.
What Secure Trust will fund
Secure Trust Bank can offer funding between £1 million and £50 million to cover situations including:
Service Led Refinance
Funding to Support Growth
Private Equity and Venture Capital Acquisitions and Investments
Restructure and Turnaround
Management Buyouts and Buyins
Cash out / Exits for Investors or Management Team
Mergers and Acquisitions