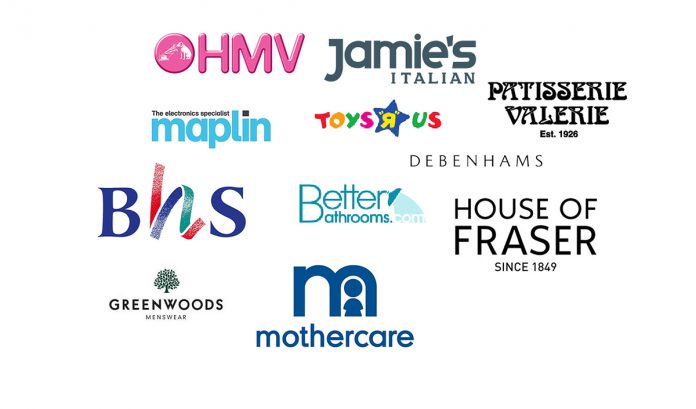 Retail sales in the UK declined by 0.5% on a like-for-like basis in August 2018, a marked decline from the 0.1% increase seen in July, according to the latest British Retail Consortium – BRC – KPMG Retail Sales Monitor.
Non-food retail sales decreased by 1.2% on a like-for-like basis over the three months to August, while in-store sales fell by 3% on a like-for-like basis. Online sales of non-food products grew by 2.2% last month – a drop from the 7.5% growth seen in August last year.
The household appliances category sales saw a rise in like-for-like sales last month, while furniture sales dropped. "Greater economic and political uncertainty has driven down consumer demand," said BRC CEO Helen Dickinson.
"Summer discounting and poor footfall have hit in-store sales particularly hard. If the Government wants to avoid seeing further store closures and job losses on the UK high street, they must take action."
KPMG UK retail head Paul Martin added: "August proved to be yet another incredibly disappointing month for retail, with like-for-like sales down 0.5% and total sales flat-lining at zero. It's clear that for much of the retail market, efforts are being focussed on preservation, not growth, in this adverse and uncertain climate."
The UK Retail sales decline has been evident for some time now and whilst the sector made gains after the credit crunch, Brexit Uncertainty, the general Decline of the High Street to online retail and a haphazard local and central government policy, particularly in respect of business rates, has all come to a somewhat perfect storm in the last two years.
Big names that have succumb to the UK Retail sales decline include Toys R Us, BHS, PoundWorld, Maplin, HMV, Karen Miller, Bathstore, Evans Cycles, American Golf, Coast, Debenhams, Office Outlet, BetterBathrooms, Bennetts Department Stores, House of Fraser, OddBins, 
Whlst the big chains such as Toys R Us, Maplin and Poundworld went bust and vanished altogether, others such as Homebase, Mothercare, Carpetright and New Look did restructuring deals with their landlords, resulting in store closures and thousands of job losses.
However, in addition to the big retail names being lost the downtown of the High Street has also hit the casual dining brands such as Patisserie Valerie, Jamie Oliver, and Gaucho. 
Insolvencies in the casual dining sector in year to the end of June 2019 had increased by 25% – the highest since at least 2014.
With 1400 restauerants lost with Byron, Strada, Gourmet Burger Kitchen in addition to Patisserie Valerie, Jamie Oliver, and Gaucho from June 2018 to June 2019, the knock on effect from over supply and decreased demand with lower footfall to the high street, one has to wonder if this is a correction or part of a much deeper swing in the retain sector and its casual dining counterpart.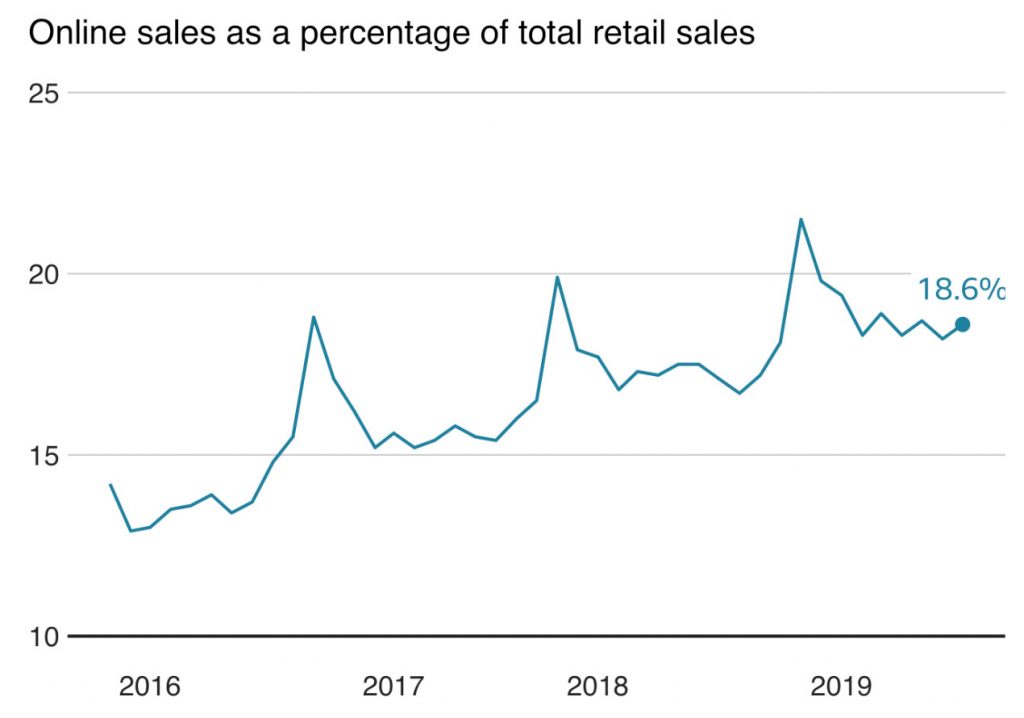 Whilst Peter Kubik, a partner at UHY Hacker Young said, "The crisis in the restaurant sector has been presented as a problem only for the chains that had lost touch with their customers," many believe his comments are overlooking the hundreds of small independent restaurants that have also become insolvent.
When you factor in that the UK's top 100 restaurants made a £82m loss in the last year, down from a pre-tax profit of £102m 12 months earlier its clear to see that the landscape in the last 24 months has changed dramatically and that unless something is done to halt the UK Retail sales decline, more job losses and store closures may change the high street forever.