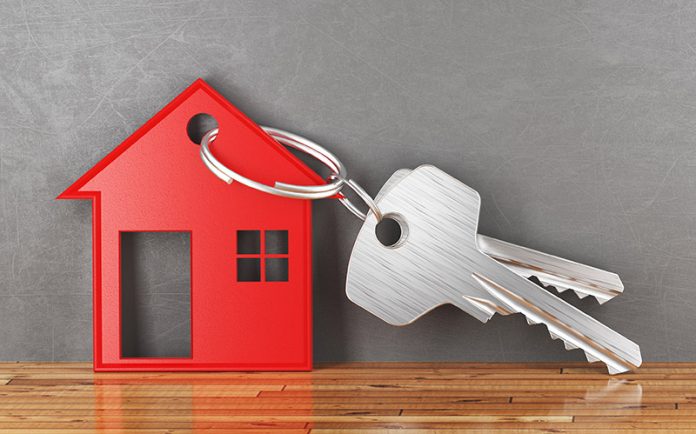 The UK mortgage market picked up in April and the cooling buy to let sector appears to be seeing somewhat of a halt in its decline, according to the latest mortgage industry figures.
There were 27,370 new first time buyer mortgages completed in April 2019, which is up some 8% (7.95 to be exact) on year on year figures, according to the latest data analysis from UK Finance.
When it comes to moving home, the UK Finance data showed that there were 25,450 new home mover mortgages completed in April, up a healthy 6.4% compared with the same month a year earlier.
There were also some 18,920 new remortgages with additional borrowing up 0.3% year on year and for these remortgages. Spring traditionally sees the home improvement sector surge and with it, equity release for home renovations such as new windows, conservatories and kitchens.
The average amount of equity taken out in April remortgages was £54,000. Additionally, 19,140 were simple pound for pound remortgages, with no additional borrowing, 6.2% fewer than in April 2018.
In total, there were 3.1% fewer residential remortgages in April 2019 than in the same month a year earlier.
There were 5,100 new buy to let house purchase mortgages completed in April 2019, the same as this time last year while there were 14,400 remortgages in the buy to let sector, the same as a year ago.
Jonathan Sealey, chief executive officer of Hope Capital believes that the home mover lending market is picking up. 'First time buyer mortgages have seen a rise of 7.9%, but this is not a huge surprise, as it is this area of the market that has remained strong throughout what has been quite a muted period in the mortgage market,' he said.
'What is encouraging is that we can see that for the second month running home mover mortgages are up, marking a rise of 6.4% on a year ago. And while I wouldn't want to suggest this is a huge shift in sentiment, it is a positive sign, and, as the summer months tend to be the busiest in terms of home purchase, this figure will likely rise further over the next few months,' he pointed out.
'With a steady rise over the past few years in the trend for making home improvements rather than moving, this could suggest some home owners looking to remortgage in order to add value to their homes ie for a larger equity withdrawal, are now looking to alternative funding for a more tailored service,' he added.
According to Richard Pike, sales and marketing director of Phoebus Software, the figures are good news for the buy to let market. 'Given the regulatory and tax changes that landlords have had to withstand, this is somewhat surprising,' he said.
'Although there are many investors holding fire in the commercial world, the same cannot be said for consumer confidence. And, as we head into the summer months, when historically we expect to see an uplift in the housing market, I can see the current trend continuing,' he explained.
Simon Heawood, chief executive officer of Bricklane, pointed out that the rental market has become increasingly difficult for new and existing landlords to navigate. 'In addition to a raft of tax penalties, the recent introduction of the Tenant Fees Act and the proposed scrapping of 'no fault' evictions show that the market is moving in a pro-tenant direction,' he said.
'Landlords will soon be expected to provide a higher standard of service and, faced with diminishing profits and an increasing workload in the buy to let market, we expect to see more and more individuals revaluating their portfolios, with many then looking at alternative routes to invest in this asset class,' he added.
Jeremy Leaf, north London estate agent and a former RICS residential chairman, believes that first time buyers are increasingly taking advantage of improving affordability and reduced competition from buy to let landlords reeling from previous and imminent tax and regulatory changes.
'Help to Buy, for all its criticisms, is still proving a useful tool and we are finding that many lenders will not do business with developers unless the scheme is on offer to its customers.
The good news is that major corrections in the market are unlikely and for those buyers and sellers prepared to be realistic they can take advantage of almost record low mortgage and unemployment rates, as well as shortage of stock,' he concluded.