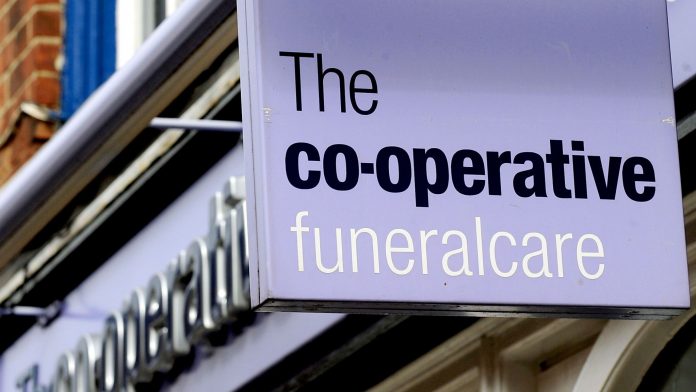 According to Co-op Funeralcare, the funeral business market has been hit as the UK death rate has fallen.
The group also said that its conscious decision to not change its prices in a increasingly competitive market had weighed on its growth ambitions.
Death Rates Falling
The recent news from Co-op Funeralcare comes on the back of a surprise 10% drop in the death rate with revenues at Co-operative Group's funeral business slipping by 6% as a result.
In its financial statement, the group said: "The unexpected fall in the death rate has been a key factor in our performance," adding that holding prices in a changing market had also dragged revenues down.
Funerals numbers fell from 53,213 this time last year to 48,423 in the first half of this year, according to the Co-operative Group's statement.
According to government figures, in the UK, the mortality rate has steadily decreased between 2001 and 2016. Since 2016, however, the death rate has fluctuated and the rate of improvement has reduced meaning that death and taxes will once again be in perfect parity as they have for time immemorial.
Did Brexit Cause the Drop in Death Rate?
It would be hard for the PM (at the time of writing) Boris Johnson not to try and claim this as a victory for leaving the EU but on what may have driven this drop in deaths, Co-operative's chief executive Steve Murrells said: "The weather plays a part and the fluctuation in the death rate is ever thus."
However, before you reach for the BBC weather forecast, he also noted "I suspect if we do have the Beast from the East returning early next year the death rate will start to rise again".
Mr Murrells also said that the funeral industry in general was going through a "significant change", and that the Co-op was now focused on "resetting our business model and making sure we're match fit for a changing market".
The company said it would concentrate on innovation, choice, flexibility and partnerships.
The mutually-owned Co-op group saw pre-tax profits fall by £19m to £25m in the first half of the year, compared to the same period in 2018.
However, whilst the death rate in general has seen a somewhat out of character drop, sadly there are some deaths that could be much more avoidable if only those whom needed it, had access to the help they deserve.
Suicides: Plan revealed to reduce number of deaths
A plan has been unveiled to reduce Northern Ireland's suicide rate by 10% in the next five years.
The commitment is contained in the long-awaited Protect Life 2 suicide prevention strategy published by the Department of Health.
Chief Medical Officer Dr Michael McBride said: "There is no bigger public health challenge."
Stark figures
Three times as many people die by suicide in Northern Ireland each year than are killed in road traffic collisions.
A total of 219,000 people have been directly affected by suicide since 2005
More than 70% of people who die by suicide are not known to mental health services
10% of 15/16 year olds have self-harmed at some stage
In the UK & Republic of Ireland, there were 6,859 suicides in 2018. In the UK, there were 6,507 suicides. In the Republic of Ireland, there were 352 suicides.
Deaths by suicide rose by 11.8% in the UK in 2018 and in the UK, men are three times as likely to die by suicide than women. In the Republic of Ireland, the rate is four times higher among men than women.
World Suicide Prevention Day.
Every 40 seconds, someone loses their life to suicide. A very stark figure made the focus of World Suicide Prevention Day (today) Tuesday 12th September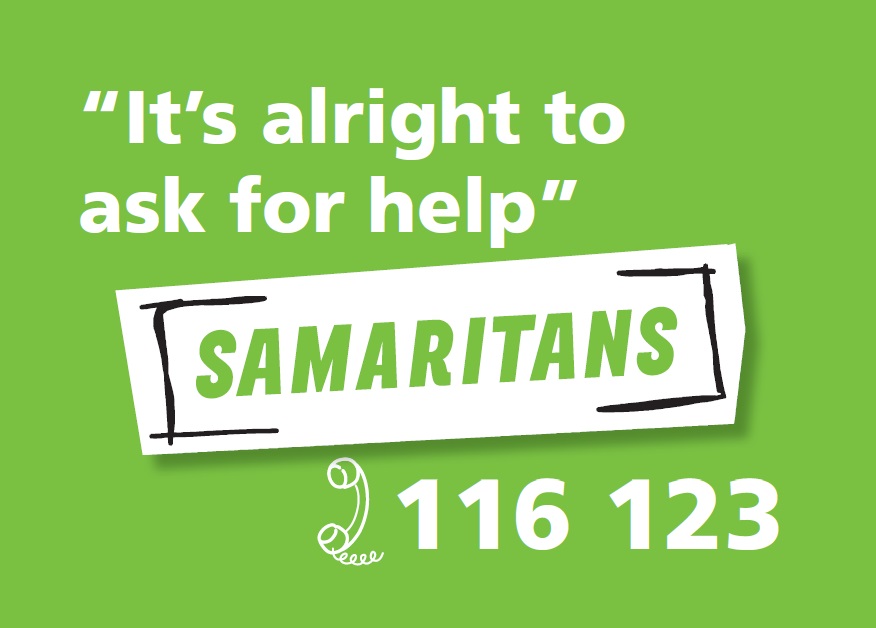 What age will you die?
Co-op Funeralcare will be keeping an eye on figures released this week in the Daily Mirror show a huge north-south divide with some of the most deprived towns in the country also having the worst life expectancy rates.
Towns in the north of England have the worst life expectancy rates in the country, Mirror Online figures reveal.
You are more likely to die up to eight years earlier in the north of England than you are in the south.
Average life expectancy in Blackpool is 76 while those living in the London borough of Kensington and Chelsea could expect to live until they are 84.
Bottom 20 areas for life expectancy
Blackpool
Manchester
Middlesbrough
Liverpool
Blackburn with Darwen
Burnley
Knowsley
Stoke-on-Trent
Corby
Hartlepool
Salford
Rochdale
Hyndburn
Oldham
Nottingham
Halton
Lincoln
Barrow-in-Furness
Tameside
Sunderland
Top 20 areas for life expectancy
Kensington and Chelsea
Chiltern
Camden
Hart
Westminster
Harrow
Rutland
East Dorset
Richmond upon Thames
Elmbridge
Vale of White Horse
Epsom and Ewell
South Cambridgeshire
Barnet
South Oxfordshire
Waverley
South Lakeland
Wokingham
Wycombe
Sevenoaks
source: https://www.mirror.co.uk/news/uk-news/what-age-you-die-find-19029643
Mortality is inevitable for us all and whilst the data suggests there has been a blip in the overall mortality rate, Co-op Funeralcare can be certain that just as much as the UK citizens will be taxed, many of us will be a customer of theirs soon enough.
Until then….