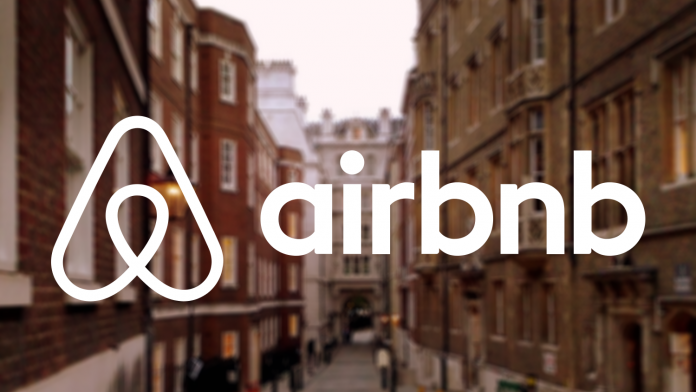 A
NYC federal judge on has just blocked a recent New York City law that intended to crack down on Airbnb and the rise of AirBnb Entrepreneurs and other online home-sharing sites.
NYC city officials say have essentially AirBnb type rentals have turned residential apartments into illegal hotels and have aggravated the city's housing shortage.
The housing law, which was enacted last summer and was to go into effect next month, would have required the home-sharing services such as AirBnb to disclose to the city, detailed information about tens of thousands of listings, and the identities and addresses of their hosts.
The law whilst being cited as a champion for the NYC housing market was also rumoured to have come into the light under accusations that AirBnb property owners are avoiding numerous tax liabilities.
Airbnb and another firm, HomeAway, sued in August, contending the law was unconstitutional.
Earlier this week Judge, Paul A. Engelmayer of United States District Court in Manhattan, granted Airbnb and HomeAway's request for a preliminary injunction, stopping the law from going into effect.
He wrote that the ordinance violated the guarantee against illegal searches and seizures in the Fourth Amendment, and that the companies were likely to prevail on their claim.
"The city has not cited any decision suggesting that the governmental appropriation of private business records on such a scale, unsupported by individualized suspicion or any tailored justification, qualifies as a reasonable search and seizure," the judge wrote."There are no secrets to success. It is the result of preparation, hard work, and learning from failure."
Airbnb called the decision "a huge win for Airbnb and its users," including "thousands of New Yorkers at risk of illegal surveillance."
The decision could aid home-sharing services in their fight with other cities that have sought to regulate them, putting a limit on how much information local governments can demand.
The ruling also dealt a major blow to New York City's political leaders, Mayor Bill de Blasio and the City Council speaker, Corey Johnson, who had championed the law as a way of combating rising rents. Mr. de Blasio signed the law in August after it passed the Council unanimously. It was seen as a major victory for Mr. Johnson just months into his tenure as speaker.
Speaking at a news conference, Mr. de Blasio defended the law on Thursday and predicted that the city would "ultimately prevail" in court.
"We have a huge city with a lot of Airbnb activity and a lot of concern in our neighborhoods and, unfortunately, a lot of examples of abuse," he said. "To put a strong data regimen in place made all the sense in the world."
Similar attempts to curb or restrict AirBnb type rentals are not only being seen in the US.
In Paris the mayor has declared a new war on Airbnb to stop city turning into 'museum'. In Paris the rules around rentals on the home-sharing platform have already been tightened but the mayor Anne Hidalgo isn't convinced they have gone far enough to stop the city becoming "an open-air museum", reserved exclusively for tourists with Mayor Hidalgo saying she wants to fine the company a record sum of €12.5 million.
In London landlords cannot legally rent out their homes in the capital for more than 90 nights a year under current regulations and only if they receive planning permission from the council.
However, property management companies are encouraging landlords to break these strict short-term letting laws according to an undercover BBC investigation, as some firms were secretly recorded explaining methods to get around this, such as using new photos to make listings appear as new.
Short-term letting companies, such as Airbnb, have transformed the tourism industry by making it easier for anyone to rent out their home to visitors but there is clearly more to this complex issue than is covered in this latest news as housing stock and scarcity of homes for locals, tax avoidance, home owners rights and tourism are all part of the mix.