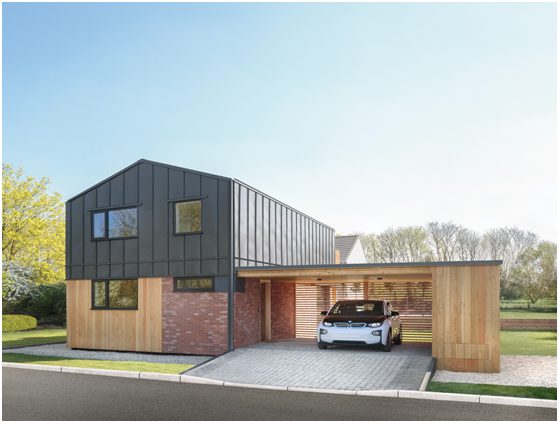 Buying a new build home should usually mean that you will encounter less problems than you would normally associate with purchasing an older property and then there is the warranty on new homes that offer further peace of mind.
Unfortunately that's not always the case.
Aside from the multitude of recent examples of large building and construction corporates going out of business, haphazard paperwork, leasehold agreements for houses and a plethora of building snags that make the Brexit agreement look small by comparison, then there are the documented issues with the new build warranties themselves.
It should be the case that if you move into a newly built property, you are going to want reassurance that the developer will fix any problems that occur, and this is where the building warranties should come in. 
Who provides new build home warranties?
There are three main providers of new home warranties – the National House-Building Council (NHBC), Local Authority Building Control Warranty (LABC) and Premier Guarantee. These operate under the Consumer Code for Home Builders.
The NHBC warranty is the most common, covering 80% of the new build market.
What's Not Covered?
Typically, as you might expect from an insurer looking to get out via a small print term that you missed home warranties are provided by insurers so they will cover major issues deemed at fault by the builder but many don't have clauses for 'snags'. 
Whilst a missing window is considered a flaw subject to remedy under warranty, a window that wont open or hasn't been weather sealed properly will generally be considered a 'snag'.
Is a change in Law needed?
The deadline is approaching for submission of views on a proposal paper for a Bill to establish standard missives for the sale of new-build homes.
MSP Graham Simpson is seeking views on whether legislation is needed to protect buyers of new homes who find themselves in dispute with their housebuilder over defects in their homes.
MSP Simpson believes that the current protections offered by the building control process via warranty schemes (such as NHBC) and by the Consumer Code for Housebuilders do not go far enough.
Is There An Alternative?
Enter the prefabricated modular home designer nHouse which is designed to offer a more modern and fit for purpose new home solution that addresses the current and future issues of sustainable house building.
Designed by Richard Hywel Evans, the nHouse range starts with a two-bedroom bungalow but also covers every type of house, flat and bungalow that most buyers will need up to a six bedroom, three-storey house. Once in situ, each nHouse takes less than a week to finish and be ready to move into.
With full accreditation supporting a wide range of mortgages for self-builders, each nHouse is available with a 12 year warranty and a 60 year structural guarantee. The houses are designed to stand for at least 300 years.
The first show home has been sited close to the design and manufacturing operation, near Peterborough in Cambridgeshire.
Graham Scott said: "Modular homes are no longer perceived as a 'lifestyle' choice. They are simply a better option for living.
"Having explored the marketplace, designed and built my own homes in the past, I can speak from experience when I say that modular homes are easier to build, less expensive to run and of a much better quality than the majority of traditional new build homes.
"Working with nHouse is a fantastic opportunity. nHouse is the best modular housing design that I have ever seen and I am really pleased to be involved in helping to develop the future of residential housing in Scotland."
To learn more see nHouse for further details.