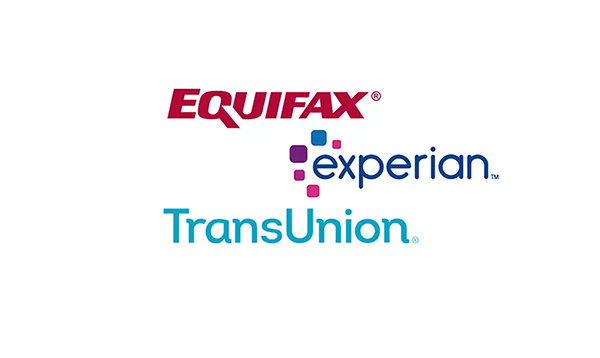 If you want to buy a house in the UK most people assume there is a minimum credit score needed to buy a house but the credit score is one part of the process and you would be surprised that there is still hope for those with bad credit scores.
Before you apply for a mortgage it is always advisable to check you credit report with the three major agencies Equifax, Experian and TransUnion so you can see if there is anything you should address and to get the score from all three.
By doing this you will see any errors or mistakes on your credit report that could hinder your mortgage application.
However, aside from the score itself you key details are how many late payments you have had in the last 24 months, do you have any defaults, or any other bad marks on your credit file as this is what lenders will be focusing on.
What is the Minimum Credit Score to Get a Mortgage
If your credit score with all three credit agencies is Good or Excellent rest assured as you should not have any problem getting a mortgage from one of the High Street lenders with a favourable rate of interest.
But, if your credit reports all have low scores or very low scores you should not be too disheartened as there are specialist lenders that help people with bad credit to get a mortgage.
The reason that there isn't a universal minimum credit score that you need to get a mortgage is that whilst the high street lenders wont be able to help you, the specialist lenders will look into your situation more intensively and they will be able to apply common sense and the reason behind why you may have a low, bad, or downright terrible credit score.
As such, for specialist lenders its not the score so much as the history behind the score and whether those bad credit situations are behind you or if they might happen again?
Little to No Credit History?
It may seem far fetched but being wealthy and never having had so much as a credit card can be just as detrimental to your chances of getting a mortgage as a couple of late payments.
You could be in a very fortunate position of having your family support you through university, and proving you with a gifted deposit upon buying your first home but in reality, you dont have any credit history and no history can be just as damaging to your mortgage application as having a little baad credit as lenders simply do not know how you manage your money and whether or not you will default on your mortgage. This lack of credit history issue is often overcome in these examples, with the wealthy parents offering to be a guarantor on mortgage.
For those without wealthy parents and low to zero credit history, it would be advisable to think ahead and get a credit card two years before you apply for a mortgage, pay 20% of the balance off each month (to show affordability) and then clear the balance a month before you apply for a mortgage, thus giving you a blemish free and credit responsible history for the last two years.
Why are Credit Reports Important
Mortgage lenders review the credit reports of anyone who applies for a mortgage, using credit history to determine if the borrower is more or less likely to make mortgage repayments without any issues.
This is why, if you have a bad credit score that it will be much more difficult for you to secure a successful mortgage application. For example, If you have had a loan in the past couple of years and were unable to repay it each month consistently, it indicates to lenders that you may be unable to afford or manage your mortgage repayments.
What if I have Bad Credit?
If upon seeing your credit report, that you have bad credit, the report is correct and there are no mistakes then face up to the reality and dont make matters worse by bouncing around from one declined mortgage application to the next.
Speak to a Bad Credit Mortgage Broker who will be able to look at your credit report and give you an honest appraisal of your report, your general financial health in respect of getting a bad credit mortgage and whom will be able to give you an idea of what your chances of success might be.
There are also, online only brokers such as Adverse.Online that can offer you an application for bad credit mortgages, which you may prefer, rather than sitting in a brokers office?
Bad credit doesn't have to stop you from getting mortgage.
If you had a genuine reason for a period of bad credit (such as losing a baby, getting made redundant from your job, or getting divorced) the high street lenders dont have the ability to take your awful life event into account and its the age old "computer says no".
A specialist lender will take onboard you have had a bad life event that knocked you sideways and affected your finances and if you have put that bad life event behind you, whilst a high street lenders computer will say no automatically for up to six years after the bad credit events, a specialist lender will be able to assist you, even if those events are more recently behind you.
One important factor to remember is that whilst the credit score and your credit history is a very big part of the mortgage application process, it is not the only part. Your job, your general affordability and the size of your deposit or equity are also all very important, and if your credit history has a blemish in the past, but all the other elements (job/affordability/deposit) are on the plus side in a bigger way a broker will have more options on the table for you.
Business Chamber is an online business and small business news chamber, bringing you selected news on wider economic and business events interspersed with SME news and events that usually dont get a look in by mainstream syndicated news outlets.