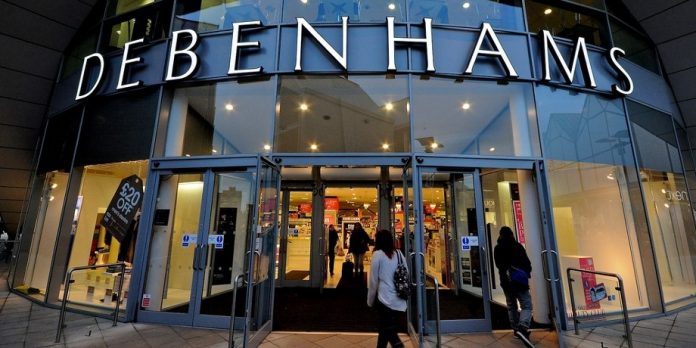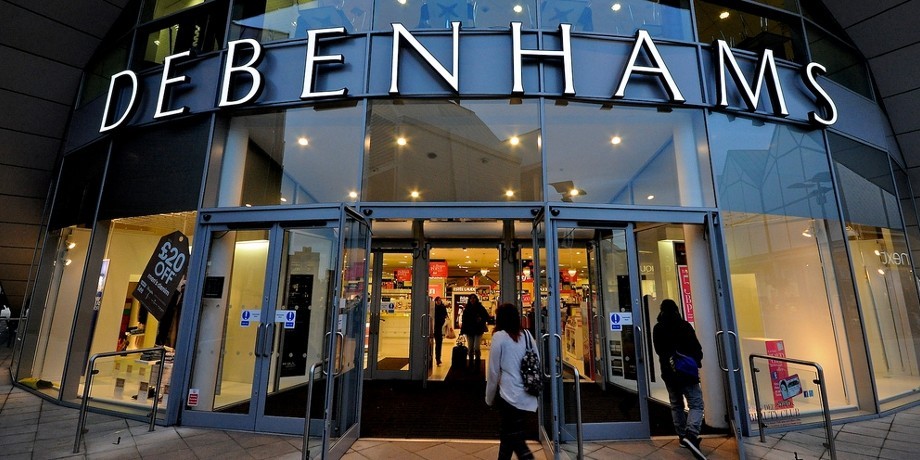 Sports Direct owner Mike Ashley has spoken out in frustration calling for those advising beleaguered Debenhams to be held to justice after bondholders have cleared the way for a restructuring deal which would likely see shareholders' stakes wiped out.
"If there were any justice in the world the majority of the advisors would be put in prison," he said.
Debenhams is currently seeking a cash injection of up to £200m from existing lenders. Mr Ashley, who owns almost 30% of Debenhams, is vying to take control of the struggling department store chain and has put forward a number of re-structuring plans to turn the long suffering department chain around.
As part of his restructuring Ashley wants to install himself as boss, thus taking the controls, in exchange for providing Debenhams with a much-needed loan.
However, yesterday a majority of Debenhams bondholders voted to change the terms of some of their bonds, thus moving Debenhams closer to a £200m refinancing they so sorely need, but crucially without Ashley's input.
Shares in Debenhams, which had surged on Wednesday after Debenhams said that it had noted Sports Direct was considering a £61.4m takeover offer slumped at the close of the markets on Thursday. Vital gains to the share price were lost, and shares were down more than 25% at about 2p per share as a sign of the turbulent times facing Debenhams.
Shareholder Wipeout
Debenhams is expected to continue to favour either a debt-for-equity swap or a pre-pack administration. Both options would lead to existing investors losing their holdings in the company.
Whilst Mike Ashley's Sports Direct is the biggest Debenhams shareholder, with a 29.7% stake, Brandes Investment Partners, Odey Asset Management and the retail conglomerate Landmark Group are also significant shareholders in Debenhams shares.
Offers on the table
In recent days Debenhams has had plenty offers of assistance from Mike Ashley. His 'bailout' offers ranged included a £150m loan to a £100m bid to buy its Danish chain, Magasin du Nord. However, the offers all had one important string attached. Namely that Mr Ashley would become chief executive.
It is this sticking point that is has presented the current impasse, with no signs that either Debenhams or Mike Ashley are prepared to waiver in this regard.
Debenhams however gave his offers a brush-off, justifying their decision on what they say being that Ashley's proposals fail to address the company's funding and restructuring requirements.
After the loan and Magasin du Nord bid failed to bear fruit for Mr Ashley, he confirmed that he was considering the possible offer for the rest of the business he doesn't already own.
Sports Direct said any offer was likely to be in cash, but added that there was "no certainty that an offer will be made". Under takeover rules, Sports Direct now has until the end of 22 April to make a formal bid or walk away.
"Now the results of the vote are known… I think that if there were any justice in the world the majority of the advisors would be put in prison," said Mr Ashley.
Mr Ashley's Sports Direct, which owns just under a third of the firm already had already offered a £150m loan to Debenhams as part of a deal that would make Mr Ashley chief executive.
The other sticking point is that the sportswear firm also wants to remove all the current members of the Debenhams board, except one. 
There is no denying that Debenhams is in need of way out and has issued a string of profit warnings, in recent times and the current board  favour trying to renegotiate its debts and restructure the business, than lose control. Debenhams is also reportedly trying to accelerate plans to close stores and is expected to close around 20 outlets this year.
Debenhams has lost 90% of its market value in the past year as it struggles to adapt to the shift of shopping online and a spending slowdown on the High Street. One could argue that any lifeline that restores some of that lost value and restores hope in a turnaround would be favoured to the shareholders, over a deal that sees their investment wiped out? 
Time will tell, but time is very much running out.