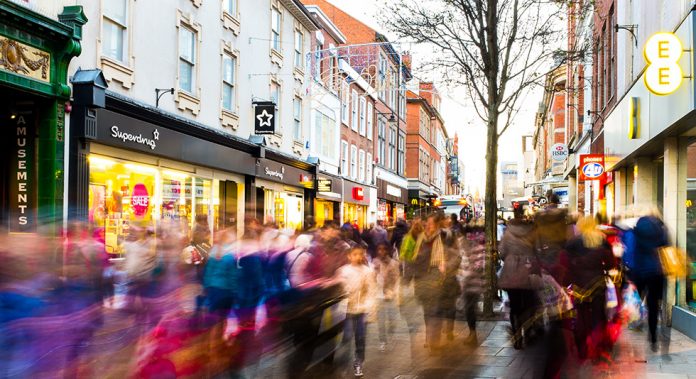 UK High Street under yet more pressure as gloomy weather hits UK retail sales
Shoppers are holding off summer purchases as sales fall 0.5% in May with clothing purchases declining 4.5%.
According to the Office for National Statistics UK shoppers remained somewhat subdued in May, with sales dipping slightly compared with April, dragged down by a 4.5 per cent fall in clothing purchases.
Retail sales dropped 0.5 per cent last month, the Office for National Statistics said. In the three months to May, sales picked up by 1.6 per cent compared with the previous three-month period.
The ONS noted anecdotal evidence from retailers suggesting that consumers held off buying summer clothes as a result of poor weather in May. "Warmer weather also brought forward sales in March and April 2019, which increased levels of spending in these months," it added.
Online sales as a share of all retailing remained at a record 19.3 per cent in May.
Retail sales have continued to fall as Brexit uncertainty has weighed on and according to CBI figures last month which showed consumers sales slid in March by the most since October 2017, it doesnt bode well for confidence in the high street.
The CBI figures showed that the monthly retail sales index plunged to -18% in March from a level of 0% in February – meaning more retailers reported a slump in sales than reported an increase. City economists had expected a reading of +5%.
The year so far has been marked by a string of high-profile failures among bricks-and-mortar retailers, including Debenhams, LK Bennett and OddBins, and a near-miss by Philip Green's Arcadia Group.
Anna Leach, the head of economic intelligence at the CBI, said: "While real wage growth is picking up, consumer confidence has been hit by escalating uncertainty over Brexit and concern over the economy's future.
"The pain currently being felt on the high street is yet another reason why it is so vitally important politicians agree a deal in parliament that is acceptable to the EU and protects our economy. No-deal must be averted at all costs."